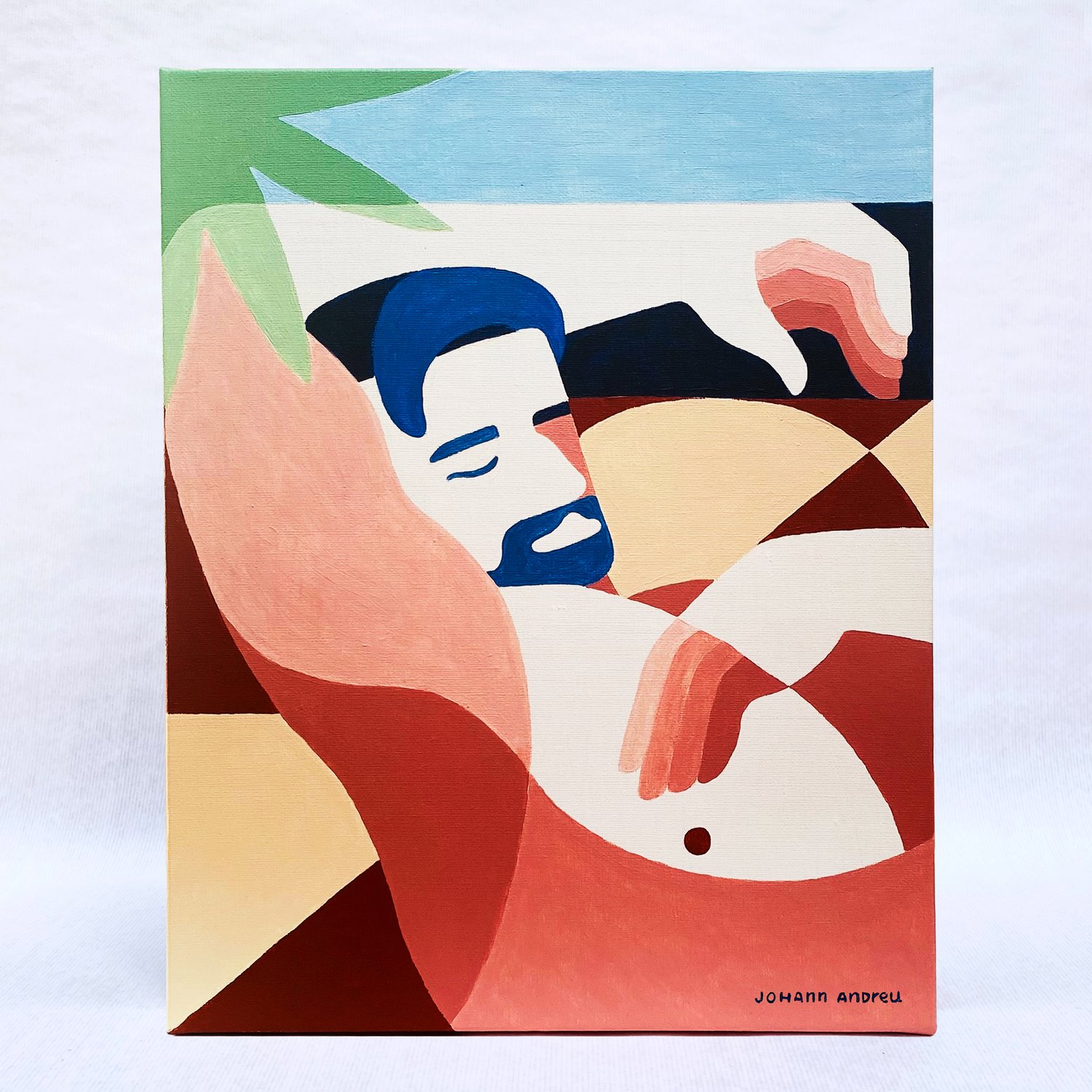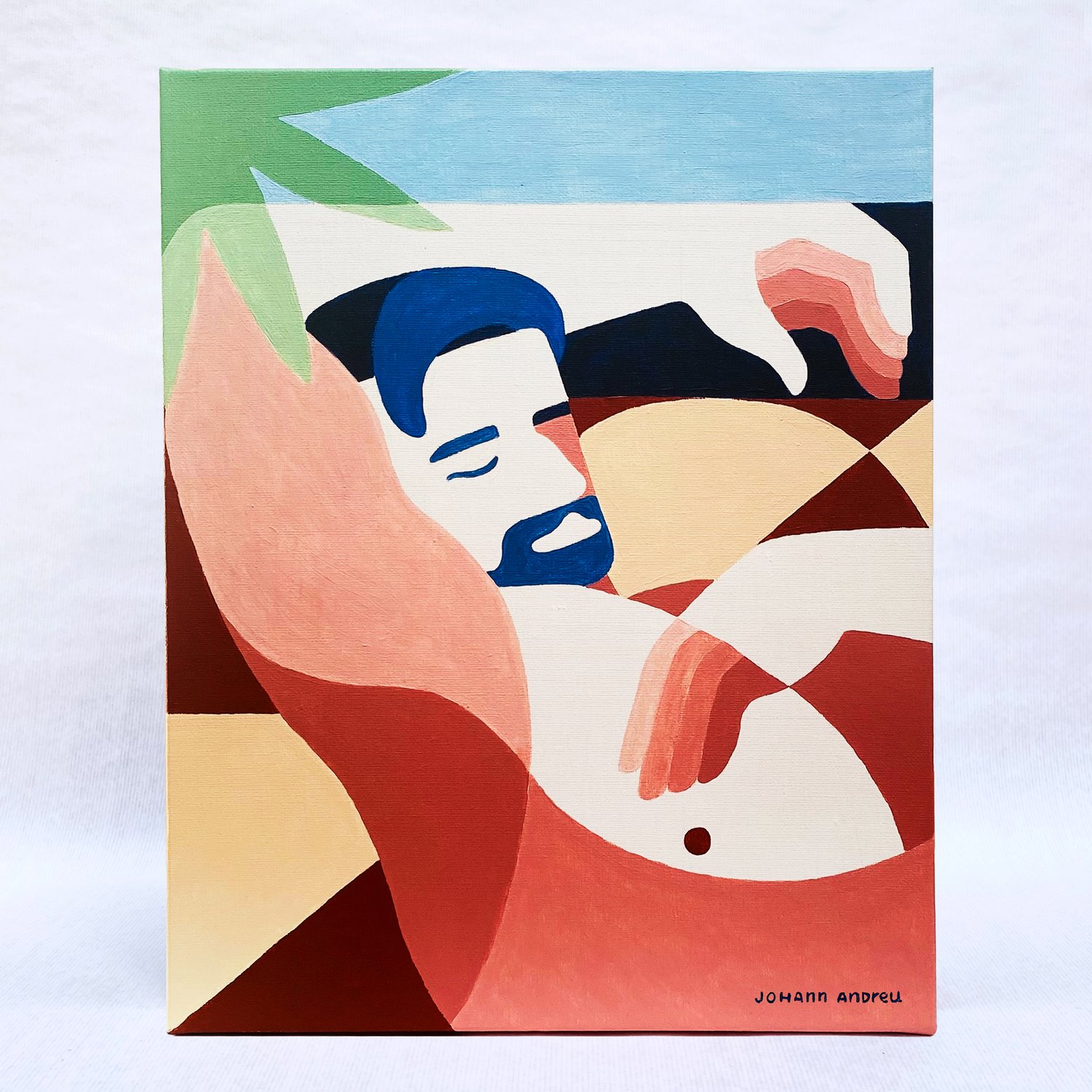 " Siesta en Málaga"
€290.00 / On Sale
Acrylic on canvas
41 x 33 cm /13 x 16 in
"A Nap in Malaga" is inspired by a moment. This work talks about inheritance through the father figure at two levels of expression. On the first level, there is a man, inspired by the figure of a good friend who, at the time of taking this nap, had just married her husband. She told me that he used to sleep like this, with his arm over his head, just like her late father did. On a second level, the painting is proof of his love for Malaga and her father (on an artistic level), Pablo Picasso.
From the first moment I saw this city, I fell in love with it and it plunged me into a dream, just like my friend. With the work I wanted to reflect on those gestures that we inherit from our parents and that remind us of them beyond their existence. An act of love towards the people who are no longer here and who live among us through our actions and what we have inherited from them.
Insuranced shipment included in price.