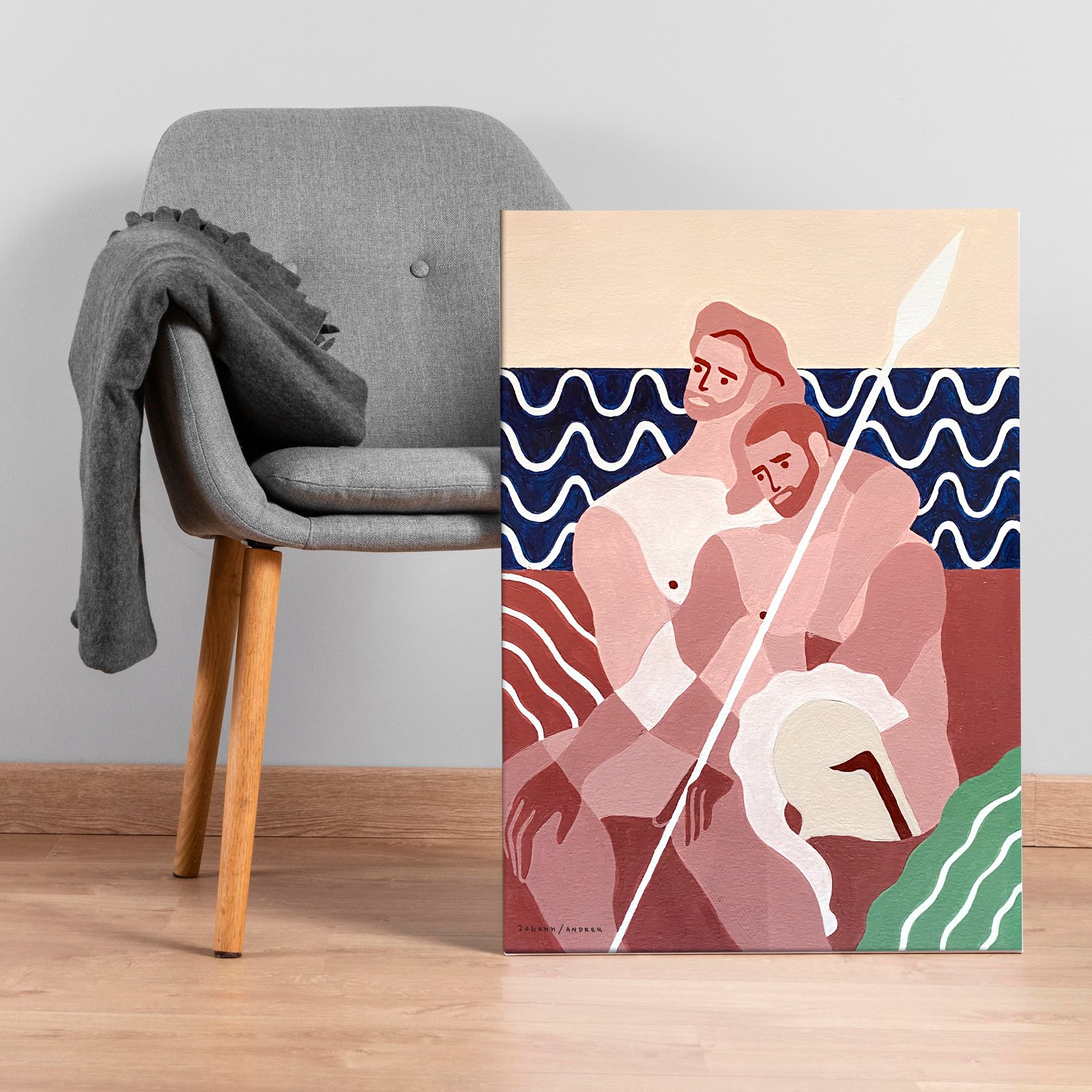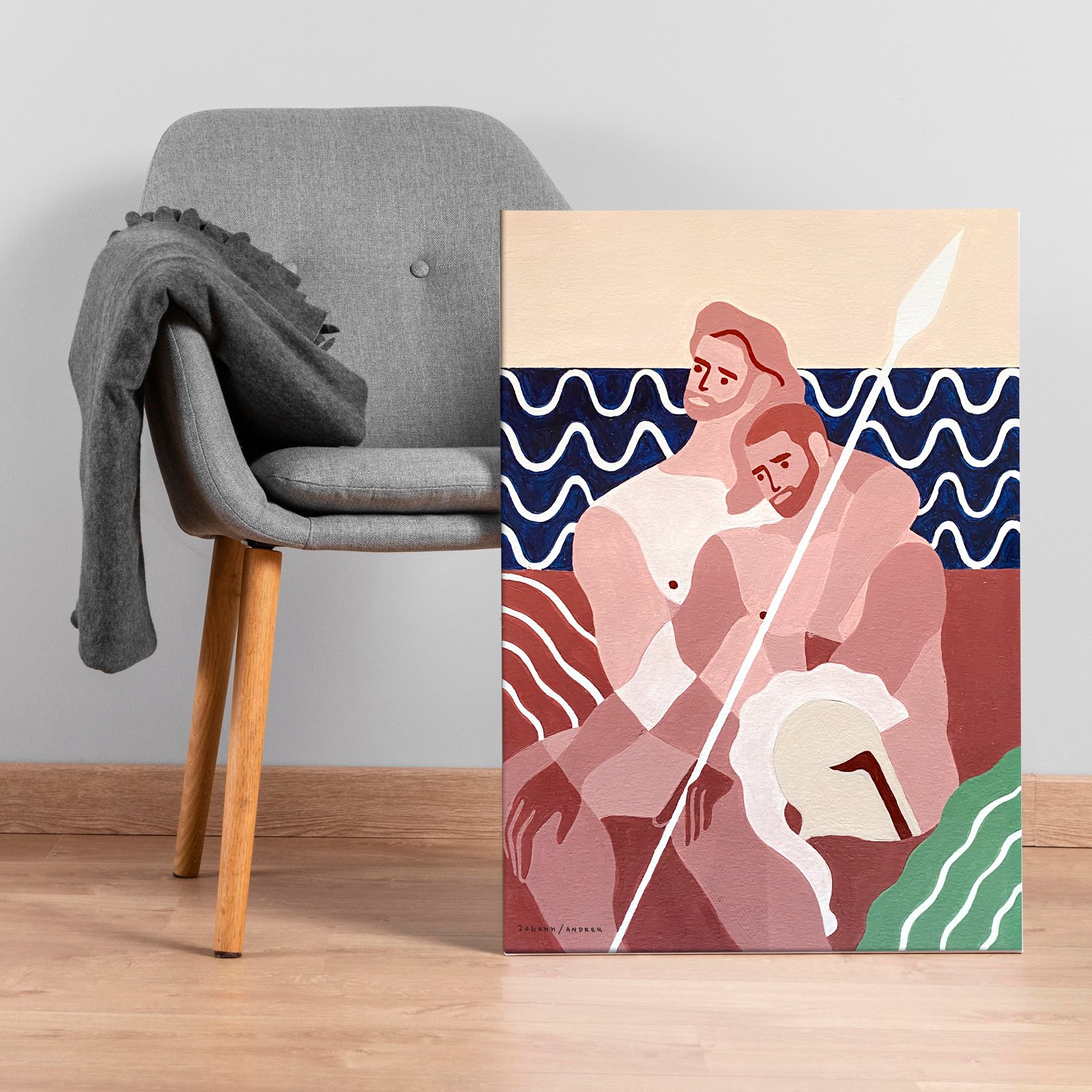 "Achilles & Patroclus After the Battle" - canvas
€480.00 / On Sale
Acrylic on canvas
Classic Greece and Rome myths will always be such and incredible inspiration for me.
Get this illustration of this eternal love couple, the mythical warriors of "The Iliad", Achilles and Patroclus.
Size 67 x 100 cm / 23 x 39 inch
Includes certificate of authenticity.
Package with love by me, the author :)
Insuranced shipment included in price.